We Create Engaging Experiences
Our Story
At first all of us start game developing on their own. Year ago we joined our forces to create something new. Our strength is in mutual weakness supplementation and this was the main reason to create a team.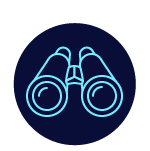 Our Missin
Game creation is a very complex process. We both are teachers so our mission is to share what we have learned and create something new. Maybe one day you will love to play our games.
lead game designer
Rafał Masłyk
Graduated from Polish-Japanese Academy of Information Technology. An Engineering degree at Multimedia specialization, Master of Science at multi specialization: Software Engineering, Business Process and Data Bases.
His adventure with games started in 2003 creating storyboards for Painkiller.
Right now:
– Teacher/technical supervisor at PJATK,
– Project Devel. Tech Lead at XR Lab,
– Youtube tutor.
– Privately: musician, gamer, retro lover, dogo owner and daddy to be.
Lead programmer
Barbara Karpowicz
She's a devoted team player and a vivid game developer, graduated from game engineering at Polish-Japanese Academy of Information Technology (PJAIT). Having graduated her MSc from multimedia and psychophysiology she joined XR Lab, the most advanced human-computer interaction lab at PJAIT, where she covers the tech lead position, as a part of the XR Lab research team.
Besides games and research she teaches future engineers and artists at PJAIT the art of game programming.
In the meantime she paints and plays the piano. Oh, she's also a pillar of the PJAIT volleyball team.
JOIN THE CREW.
GET THE LATEST OF ALBERT'S JOURNEY